THE DIFFERENCE STARTS AT UHS
Rio Design worked closely with University Health System's marketing team to produce this heart-warming and informative 52 page Annual Report. This 2015 report focuses on the accomplishments of individuals as well as teams, the goals that have been achieved, and how UHS makes "The Difference".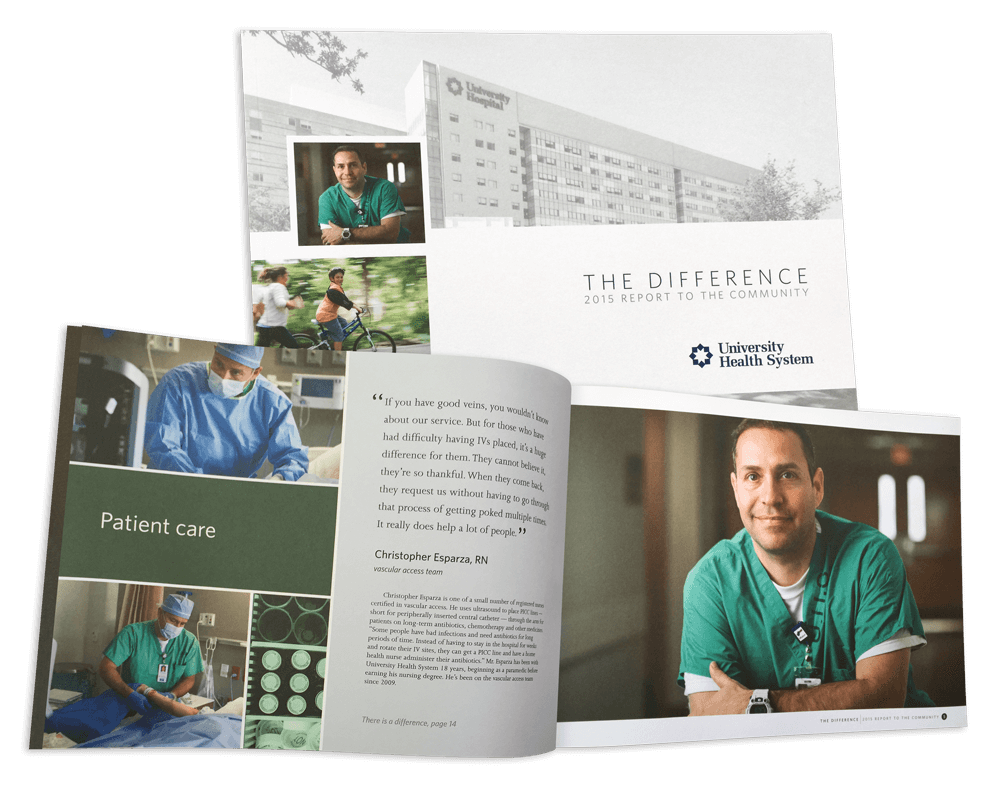 When we design an annual report we approach it with a since of order and grace. The photography is important as well as the message and the two must work synergistically. The result is always something special.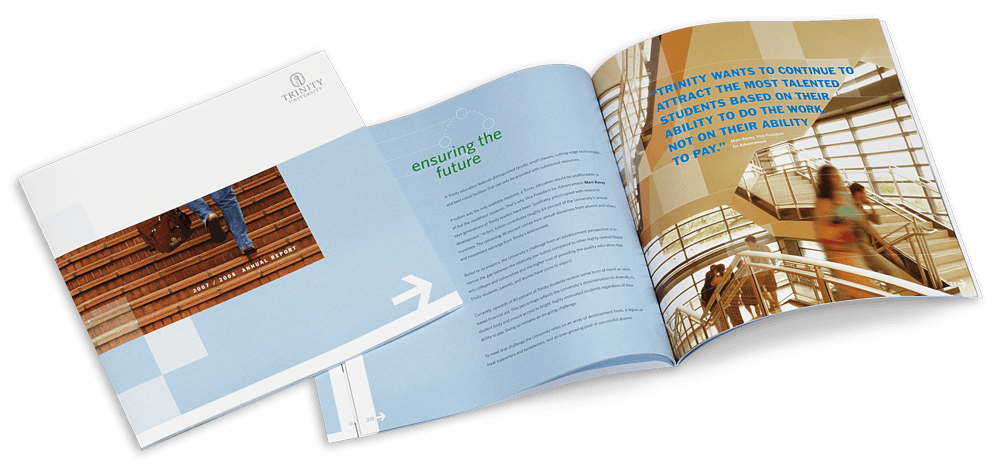 Rio has partnered with the Trinity Communications team for several years to produce award-winning work. This annual report, one of eight Rio has designed for Trinity, received a Gold Addy and Gold CASE Grand award.
We chose a flower, a beautiful metaphor for life and hope as the theme of this annual report for WINGS (Women Involved in Nurturing, Giving, Sharing), an organization created to assist uninsured women with breast cancer treatments.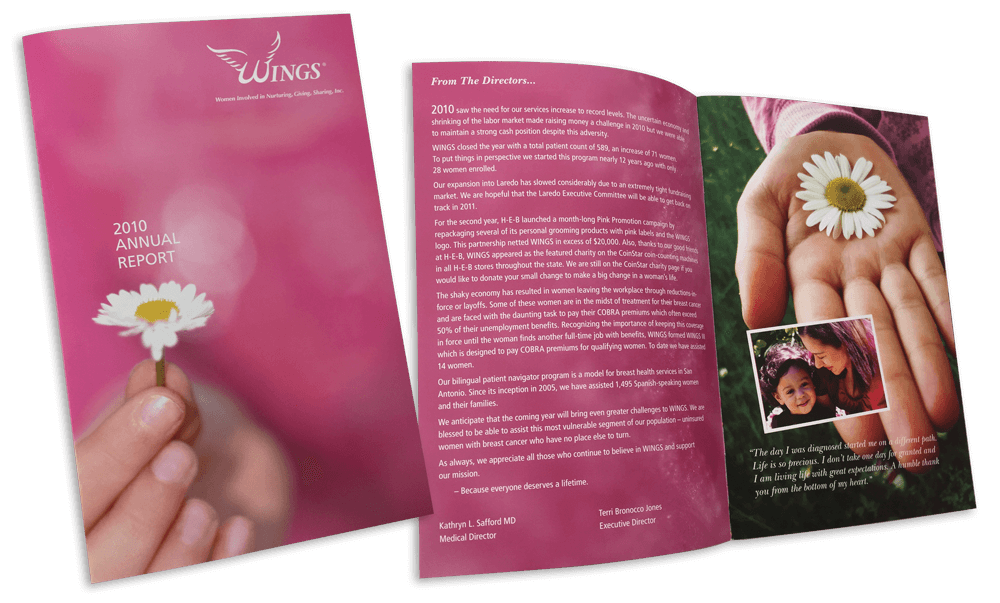 At Rio Design we can help not only with the design and production but also with printing and mailing services.

HIGHER LEARNING BY DESIGN
This annual report was another award-winning, communication created for Trinity University. The collaboration between the Communications Department and Rio led to an annual report that clearly defined Trinity's accomplishments for the year, and anticipation of the future.
This award-winning annual report we created for the San Antonio River Authority presented the year as a journey. The layout has a warm, natural tone, and photos are framed as if in a journal. Their story was told in a style that is down-to-earth and memorable, reflecting the value of water to San Antonio and the SARA initiatives to protect and preserve it.