JDSM Enterprises, an entrepreneurial leadership development company, challenged us to create a site that speaks to targeted business leaders in a direct and visually compelling way.
We build compelling, intuitive websites that engage and keep the viewer's interest. Your site will be developed using the latest W3C (World Wide Web Consortium) standards that further enhance the viewer experience.   
C.T. Smith Co. wanted a website that conveys the rich history of their multi generational, family-owned black eyed pea company. This site blends that past with the present while effectively communicating information to their dealers, farmers and distributors.
GRTU, a trout fishing club, challenged us to create a site with that WOW factor to bring awareness and grow their membership. The photographs were shot entirely on location and bring to life a real trout fishing experience.
E-COMMERCE
When you have items for sale, an effective e‑commerce solution is essential to your bottom line. You can rest assured knowing your e-commerce site is intuitive, seamless and most importantly, secure.
RESPONSIVE
A responsive site is essential to maintaining a quality user experience. Your website is designed to respond effectively not only on desktops, but on tablets, laptops and all mobile devices.
SITE MANAGEMENT
A CRM self managed option allows you to easily make changes directly to your website as often as needed. Or, if you prefer, Rio Design can handle the changes for you through a management contract.
MGR Accounting Recruiters needed a website to serve as a recruiting resource. This site has become an effective tool that is instrumental in their continued growth.
OMS partners with eye care professionals and wanted a website that conveys their model of how to successfully grow your eye care practice. This site answers that need with simplicity and efficiency.
VOHA challenged us to create a site that showcases their ministry. The site not only brings awareness to the plight of the tribes in Uganda, it shows how the people are flourishing with the help of VOHA.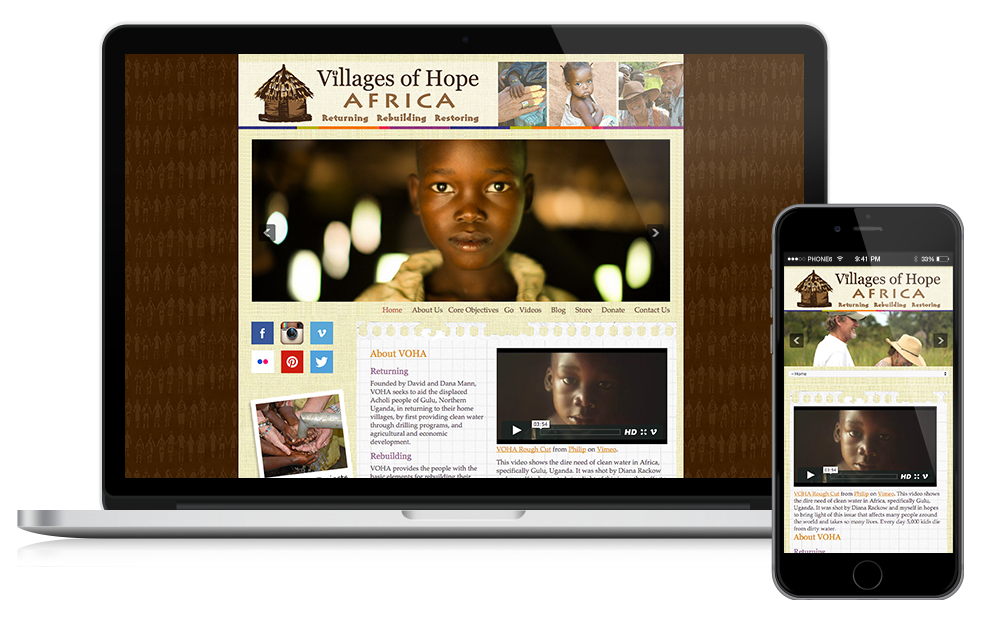 HOPE FOUND THROUGH WINGS!
Making a difference for the uninsured women is what we took to heart when designing this website for WINGS. This site will help save lives — that's what means the most.
Diamond C Stables & Ranch needed their new website to be eye catching, to lasso those looking for Boarding, Lessons, Breeding and Parties. So we saddled up for the ride!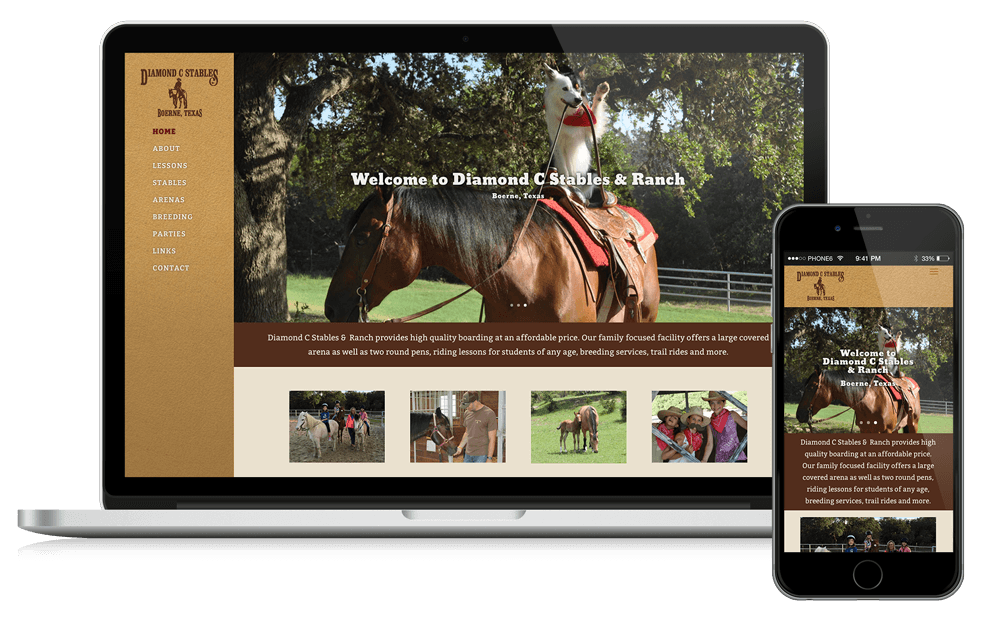 Sabinal Group is one of San Antonio's fastest growing general contracting companies. We developed this website to tell their story and showcase their work.
Harvest Evangelistic Association ministers to people around the world. We created this site to help them spread the Good News!