John Tafolla
Owner/Creative Director
John, a San Antonio native, began his graphic design career in 1985 as art director for Anderson Advertising working with Luby's and the Diamond Shamrock company among others. In 1990 he became a designer for Eickhoff, Hannan, Rue where he honed his craft working with top accounts such as the Methodist Hospital.
In 1994, John took the leap and opened his own design studio, RIo Design. Through his leadership over the past 22 years, Rio has thrived, and has developed a reputation for timely and effective creative development.
In addition to receiving numerous local and regional design awards he has been published in American Corporate Identity and listed in Top Graphic Design Businesses in the San Antonio Business Journal.
John and his wife, Lori, have three children. His oldest daughter is currently in college studying graphic design. John is a Cub Scout leader, a mens group leader at his church, and enjoys playing guitar and collecting vintage amps.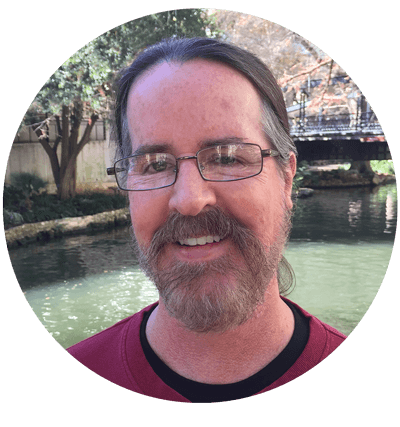 Bill Hodgden
Designer
Bill's entry into the graphic design industry began at About Face Type & Graphics in Houston. He excelled in many areas including design, production, and the graphic arts camera. He continued to hone his craft as a freelance illustrator, designer and production artist before working in the Visual Communications Department at North Carolina State University, and Clear Visions Printing in San Antonio.
Bill joined Rio Design in 1996. He is a voracious learner and thrives on keeping up with the latest graphics technology. In addition to his design, production, prepress and illustration responsibilities at Rio Design, Bill is also the resident "Tech Guy" and Apple expert.
When he's not researching the latest technology, Bill breaks out his guitar for some fingerstyle acoustic and Celtic musings. This year he plans to attend his 25th consecutive Kerrville Folk Festival, incorporating his other interests camping, hiking and cycling. Bill is father of two.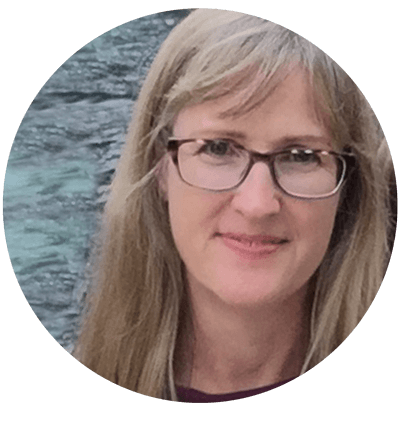 Lori Tafolla
Customer Service
Lori began her career in sales at the Fontainebleau Hilton, Miami Beach and the Disney World Hilton in Orlando. After 10 years of selling convention space she moved on to selling events and entertainment for Multi Entertainment in Ft. Lauderdale. She returned home to San Antonio and began working for the Paseo del Rio Association producing their monthly River Walk magazine "Rio". She was responsible for advertising sales, magazine layout and distribution.
Lori joined Rio in 1997. She keeps things running smoothly behind the scenes handling accounting, HR, proofreading/copy editing, and customer service.
Born and raised in San Antonio, Lori and her husband John have three children.