The theme of WINGS 2015 Gala invitation was Australia! We designed a vintage style Save the Date card along with an eight page invitation dressed up as an explorers field journal. Rio managed the printing and mailing services.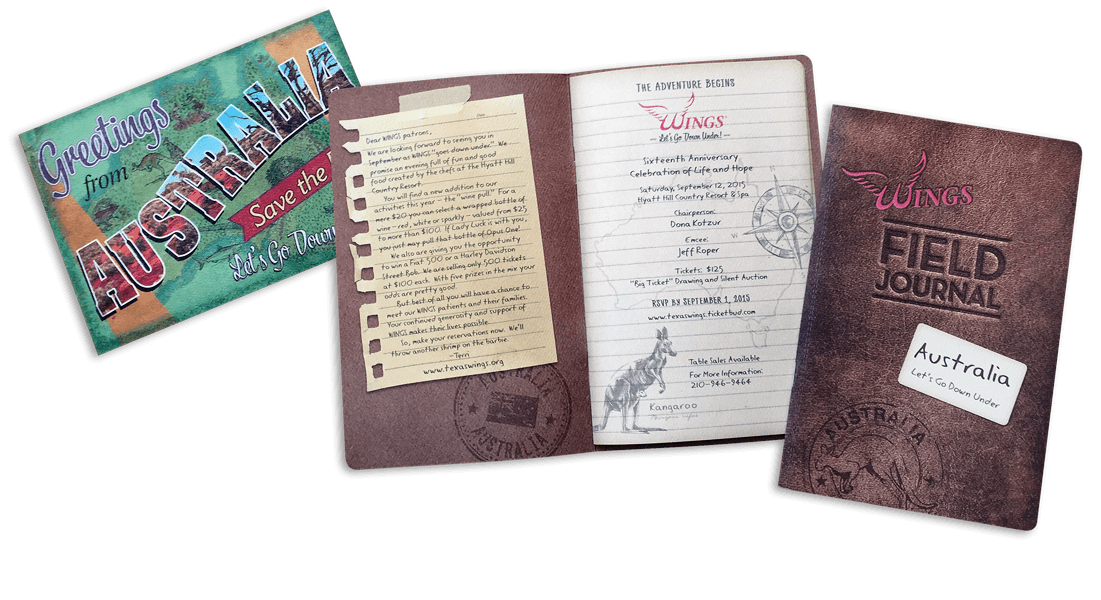 Invitations and announcements are exciting to design. Custom die cuts, specialty papers, or just unique folds, we look for visual impact that drives the response.

Logos of beer brands distributed by The Gambrinus Company were used to create a custom slot machine look on this invitation. This design immediately conveys that you are in Vegas!
The theme for the American Heart Association gala was "The Spirit of Hacienda". Rio designed this eight page invitation along with a logo for other supportive items that were use to promote this great event and cause.

GlobalScape wanted to announce the BAM product in a way that would generate substantive leads. This direct mail piece targeted a specific audience based on industry. Each card was unique, spoke to the recipient directly, and guided them to a personal landing page. GlobalScape was able to track the user experience and offer the customer customized solutions.
The theme for the WINGS gala was "Wings Over the Far East". Rio designed this die-cut invitation along with an envelope and reply card to promote this great event and cause.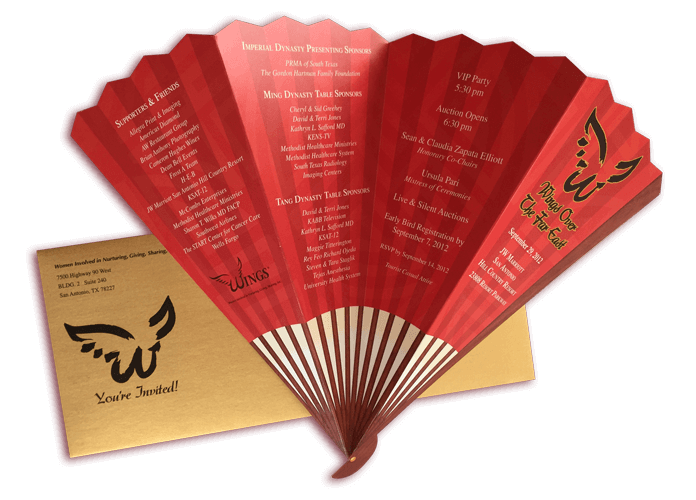 Rio designed the invitation and supportive event material for KLRN to pay tribute to San Antonio's – Rosemary Kowalski, legendary caterer and founder of The RK Group.