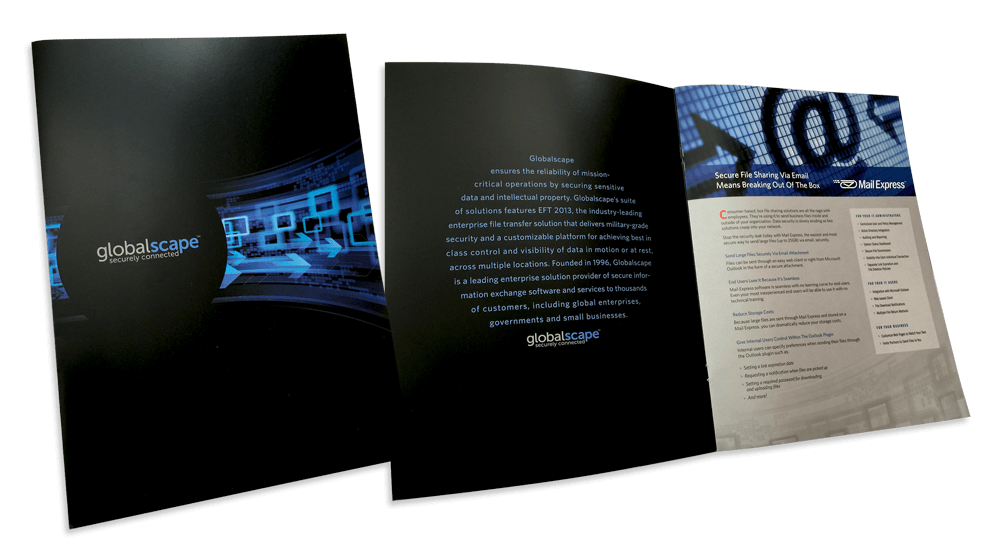 Globalscape takes file transfer security around the world. Rio designed this brochure and identity, allowing Globalscape's sales team to effectively communicate to their customers how to best secure their data.
A great brochure design attracts, communicates and leaves a lasting impression.
Leading Edge Personnel needed a brochure that detailed the various temporary employment industries they serve. Rather than creating one general brochure, we suggested creating a targeted brochure for each industry or service segment. The result is this series of sleek, informative brochures.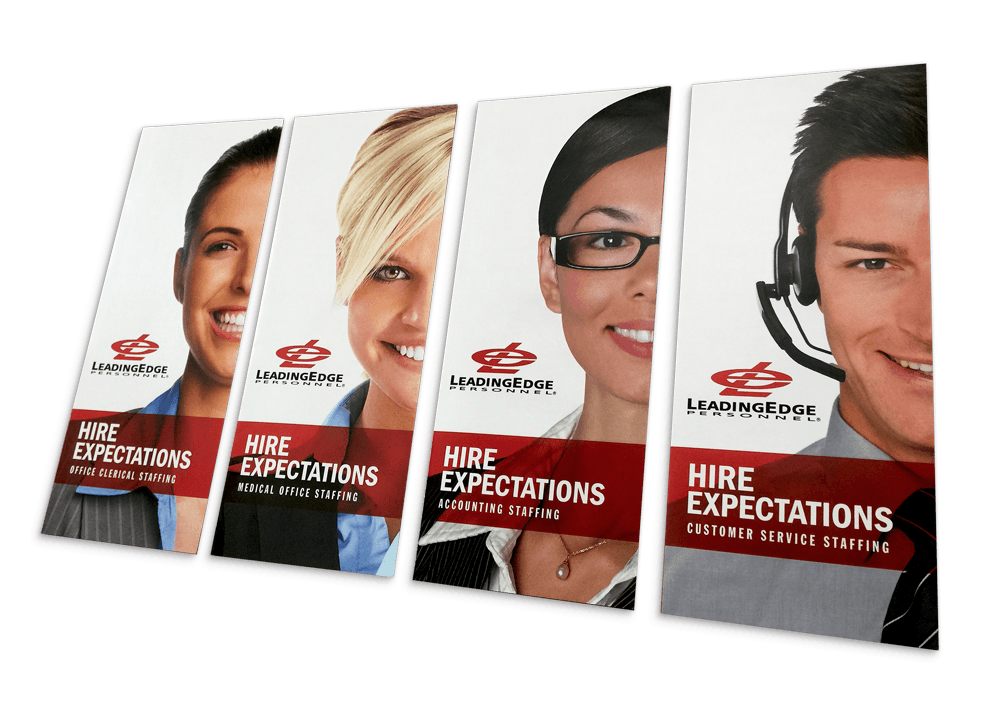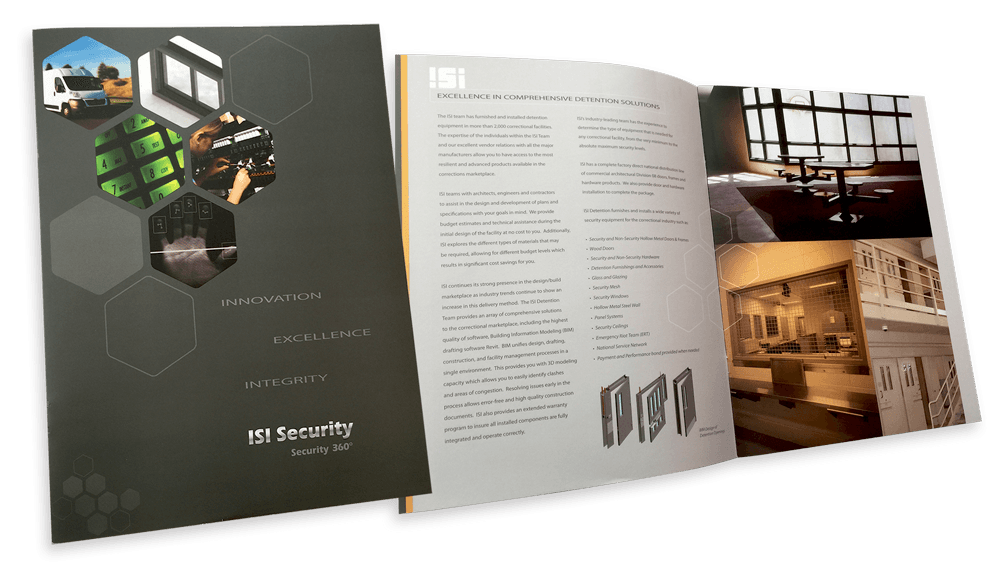 ISI Security is the leader in high security infrastructure. We developed this brochure to help them increase their market share.
In addition to design, Rio can provide digital photography, copywriting, printing and mailing services. 
HILTON PALACIO DEL RIO HOTEL
The Hilton Palacio del Rio Hotel needed a new brochure to market their meeting facilities and amenities to convention groups. Rio created this 12 page brochure that captures the beauty of this World's Fair landmark, and gives the meeting planner all the details they need to book their convention.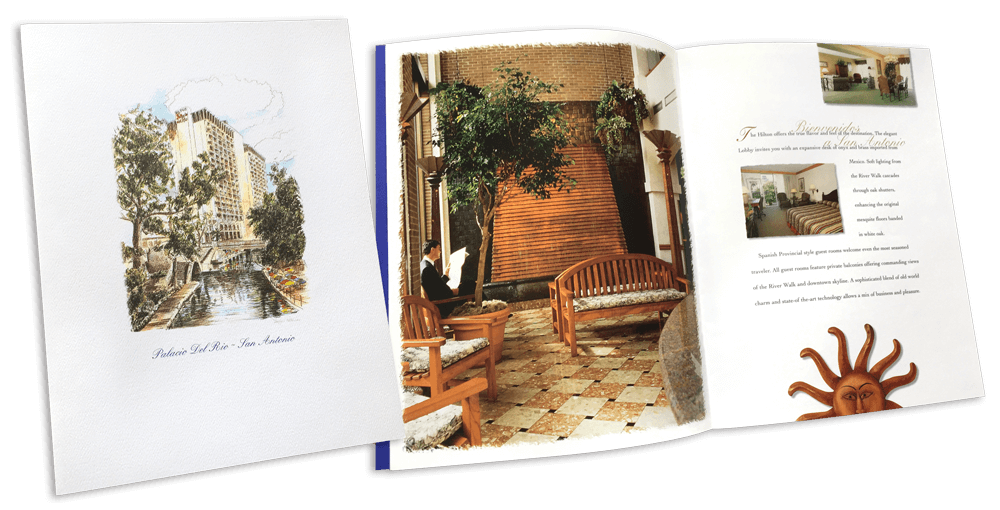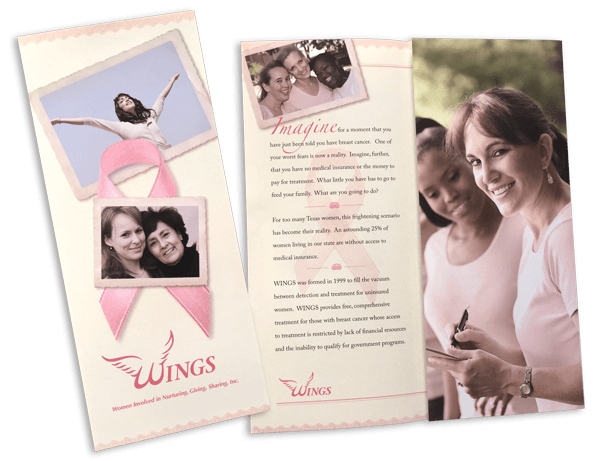 A GREAT ORGANIZATION TAKES FLIGHT
WINGS, a non-profit organization, needed a brochure that would bring much needed attention to their cause, as well as encourage lifesaving donations. Rio Design created this brochure to convey their needs, and show the uplifting results made possible through donations and their hard work.
CELEBRATING A WORLD CLASS BREW
Trumer Pils, a European brew that dates back to the 16th Century, was finally coming to America! Rio Design created this brochure to inform the brewing industry that this World Class beer is now being brewed in the United States.