The myriad of social media marketing opportunities are daunting. Keeping your business current on these platforms is time consuming. However, not taking advantage of these free marketing vehicles can end up costing you. Keep your business front and center with customized packages starting at $195 per month.
STAY A CLICK AWAY WITH A MOBILE BUSINESS APP
An app allows anyone to interact with you with one click. Push notifications and loyalty points are just a few of the benefits of keeping your business top of mind. Custom app packages start at $200.00 per month.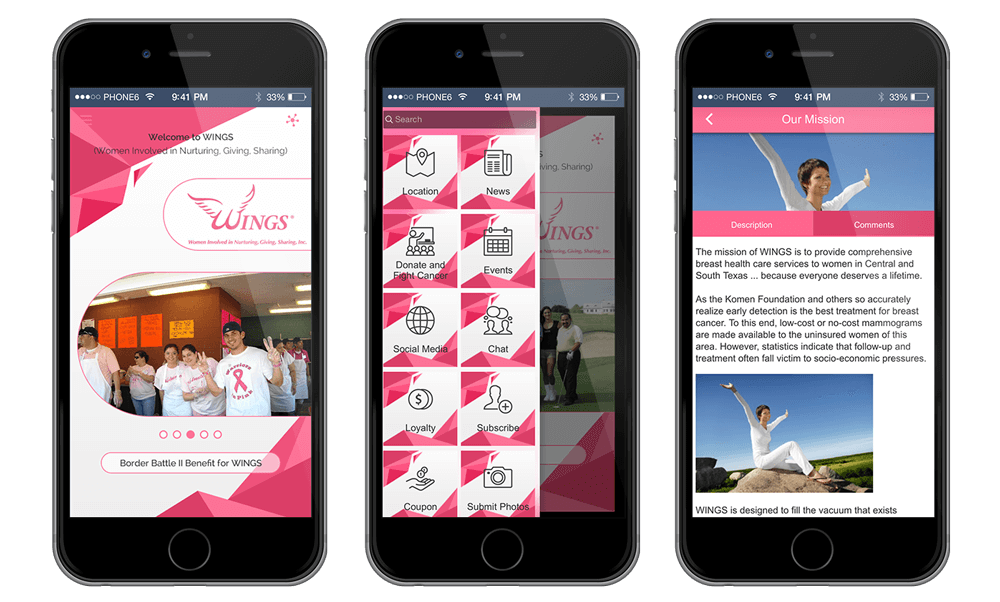 INTEGRATED MARKETING
A cohesive design and brand message across all channels shows you are polished and mean business. Our 25+ years of design and brand management experience will put you on the path to meaningful growth.
BRAND MESSAGING
Are you wanting to get your story told in a way that speaks to your target audience. At Rio, we help customers craft their story to help market their products and services.
STRATEGY BY DESIGN
Ready to launch a new business? Expand your current business offerings? Bring your current business up to the next level? Then, it's time to meet one-on-one with our certified strategist who will create a plan and timeline detailing what moves you need to make to propel your business.